Mr & Mrs Bear declared that this Journal is...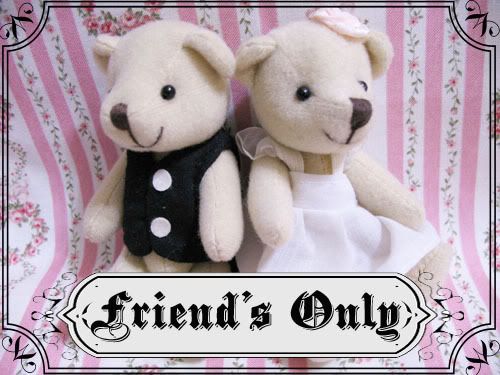 Comments to be added.
Most of the entries will be more about my personal life and Doll updates. It going to be a filtering-post and I will split it into 2 parts [Doll Updates]/[Daily Life]. So which one do you prefer to be in please do let me know and if you are just simply interested in Doll Photo only please go over to
melody_rhapsody
.
In addition, If you don't wish to be added anymore, please do let me know too. :)
Sorry for my bad english. =X
Current Mood:
happy
Current Music: 周杰伦 - 菊花台